Tech-Driven Activity: Balancing Convenience and Health
1. Introduction
The distinction between convenience and health has grown more hazy in our fast-paced, technologically-driven environment. On the one hand, technology has completely changed the way we live, giving us many conveniences that make life easier and increase productivity. On the other hand, the sedentary nature of many tech-driven activities and our continual exposure to screens raise concerns about our physical and mental wellbeing. This essay addresses the delicate balance between comfort and health in the world of tech-driven activities, looking at the advantages, difficulties, and approaches for adopting healthy habits into our digital lives.
2. The Rise of Tech-Driven Activities
Our lives are now heavily reliant on numerous tech-driven activities due to the rapid growth of technology. Technology has permeated every aspect of our everyday lives, from smart homes and smartphones to virtual assistants and wearable gadgets. These activities provide us with a level of efficiency and ease previously unheard of, revolutionising the way we interact, work, and pass our free time.
3. Convenience: The Driving Force
The driving element behind the increased acceptance of tech-driven activities is convenience. It makes chores easier, saves time, and improves our overall experience. Convenience has become a crucial feature of modern living, from ordering groceries online to operating our home appliances with voice commands.
The Benefits of Convenience
Convenience has various advantages in our increasingly hectic lives. It enables us to multitask, saving up time for more vital tasks. Smart home technologies, for example, automate household activities, allowing us to focus on more meaningful jobs or spend quality time with loved ones. Tech-enabled activities also put a multitude of knowledge and tools at our fingertips, allowing us to easily learn, connect, and explore new frontiers.
The Impact on Lifestyle
The pervasiveness of convenience in tech-driven activities, on the other hand, can have unforeseen effects for our way of life. While ordering meal delivery or using ride-sharing services can save time, they can also lead to sedentary behaviour and less physical activity. Excessive screen time and regular notifications can lead to digital overload, harming our mental health and sleep patterns.
4. Health Concerns: Striking a Balance
As the ease of technology-driven activities grows in popularity, it is critical to address the accompanying health risks and strike a balance that promotes both convenience and well-being.
Sedentary Lifestyles and Physical Health
Many tech-driven behaviours, such as prolonged sitting while working or binge-watching TV series, can be physically harmful. Obesity, heart disease, and other chronic illnesses are increased by a lack of physical activity. It is critical that we incorporate movement into our everyday routines and alternate long periods of sitting with regular exercise or active breaks.
Mental Health and Digital Overload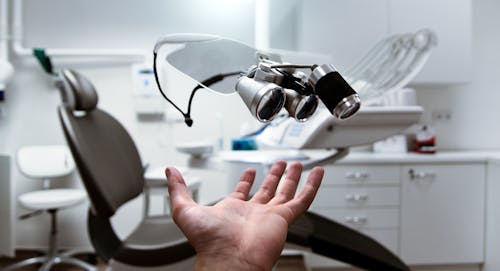 Constant exposure to screens and the deluge of information in the digital age can have a negative impact on our mental health. To avoid information overload and digital weariness, we must be attentive of our digital usage and set boundaries. Digital detoxes, offline hobbies, and meaningful connections with others can all help us maintain a healthy balance between our virtual and real lives.
5. Incorporating Health into Tech-Driven Activities
Innovative ways for integrating wellness into our digital experiences have emerged to ensure that technology-driven activities promote both convenience and health.
Wearable Devices and Fitness Tracking
Fitness trackers and smartwatches, for example, have grown in popularity in recent years. These devices track our physical activity, heart rate, sleep habits, and other factors. They motivate us to stay active and make healthy choices by giving real-time statistics and personalised insights. Gamification components, such as badges and challenges, increase engagement and motivate us to meet our fitness objectives.
Gamification of Exercise
Gamification, or the application of game design ideas in non-game environments, has been used to make exercise more pleasurable and engaging. Fitness apps and platforms include components such as prizes, tournaments, and virtual communities to encourage physical exercise. Gamification reduces the hurdles to sustaining an active lifestyle by making exercise a fun and participatory experience.
Mindfulness Apps and Digital Wellbeing
As digital devices become more prevalent, the importance of mindfulness and digital wellbeing has become clear. Mindfulness applications provide guided meditations, breathing exercises, and stress-reduction strategies to individuals, assisting them in cultivating mental well-being and reducing worry. Users can establish screen time restrictions, receive notifications selectively, and maintain a healthier connection with technology thanks to digital wellbeing capabilities in OS systems and apps.
you may like to read
The Apple Watch: A Game Changer in Wearable Technology
6. Overcoming Challenges
While incorporating health into tech-driven activities is critical, it also poses its own set of obstacles. Addressing these issues is critical to providing a smooth combination of convenience and well-being.
Education and Awareness
Many people may be unaware of the possible health concerns connected with excessive technology use, or they may be unaware of alternative treatments. Education and awareness initiatives can help users make more informed decisions and take proactive measures towards a healthy digital lifestyle.
Designing User-Friendly Experiences
User experience design is important in fostering healthy habits. Tech-driven activities should be developed with simplicity and intuitiveness in mind, making it simple for consumers to access wellness features and adopt better behaviours. Clear and informative interfaces, personalised recommendations, and user-friendly settings all contribute to a great and empowered user experience.
Building Healthy Habits
Incorporating health into tech-driven activities necessitates the development of long-term habits. Encourage folks to create reasonable objectives, track progress, and celebrate accomplishments to foster a sense of success and inspiration. Individuals may form and maintain healthy habits by incorporating reminders, habit-building tools, and personalised coaching.
7. Conclusion
The merging of convenience and health in tech-driven activities gives a compelling potential to improve our lives. While convenience simplifies our everyday duties and provides remarkable efficiency, it is critical to strike a balance that prioritises our physical and mental well-being. By combining health-focused features into tech-driven activities such as wearable devices, gamification, and mindfulness apps, we may harness the power of technology to improve our overall quality of life. We can traverse the digital landscape while protecting our well-being through education, user-friendly design, and the cultivation of healthy behaviours.
8. FAQs
Q1. How can I incorporate physical activity into my tech-driven lifestyle?
To incorporate physical activity into your tech-driven lifestyle, consider using wearable devices like fitness trackers, setting reminders to take active breaks, and exploring fitness apps or online workout programs that align with your interests and goals.
Q2. Are there any drawbacks to excessive screen time?
Excessive screen time can contribute to various health issues, including eye strain, disrupted sleep patterns, and increased sedentary behaviour. It is important to practice moderation, take regular breaks, and prioritize offline activities.
Q3. Can gamification really make exercise more enjoyable?
Yes, gamification has proven to be an effective strategy for making exercise more enjoyable and engaging. Incorporating elements like rewards, challenges, and virtual communities, can increase motivation and create a sense of achievement during physical activities.
Q4. How can mindfulness apps help improve my mental well-being?
Mindfulness apps provide guided meditations, breathing exercises, and stress reduction techniques that can help improve mental well-being. By incorporating these practices into your daily routine, you can reduce anxiety, enhance focus, and cultivate a sense of calm.
Q5. How can I create a healthier balance between technology and my daily life?
To create a healthier balance between technology and daily life, consider setting boundaries for screen time, practicing digital detoxes, engaging in offline activities, and prioritizing real-life connections with family and friends.